"In a potential agreement, Turkey is ready to play a guarantor role…" says Hakan Fidan.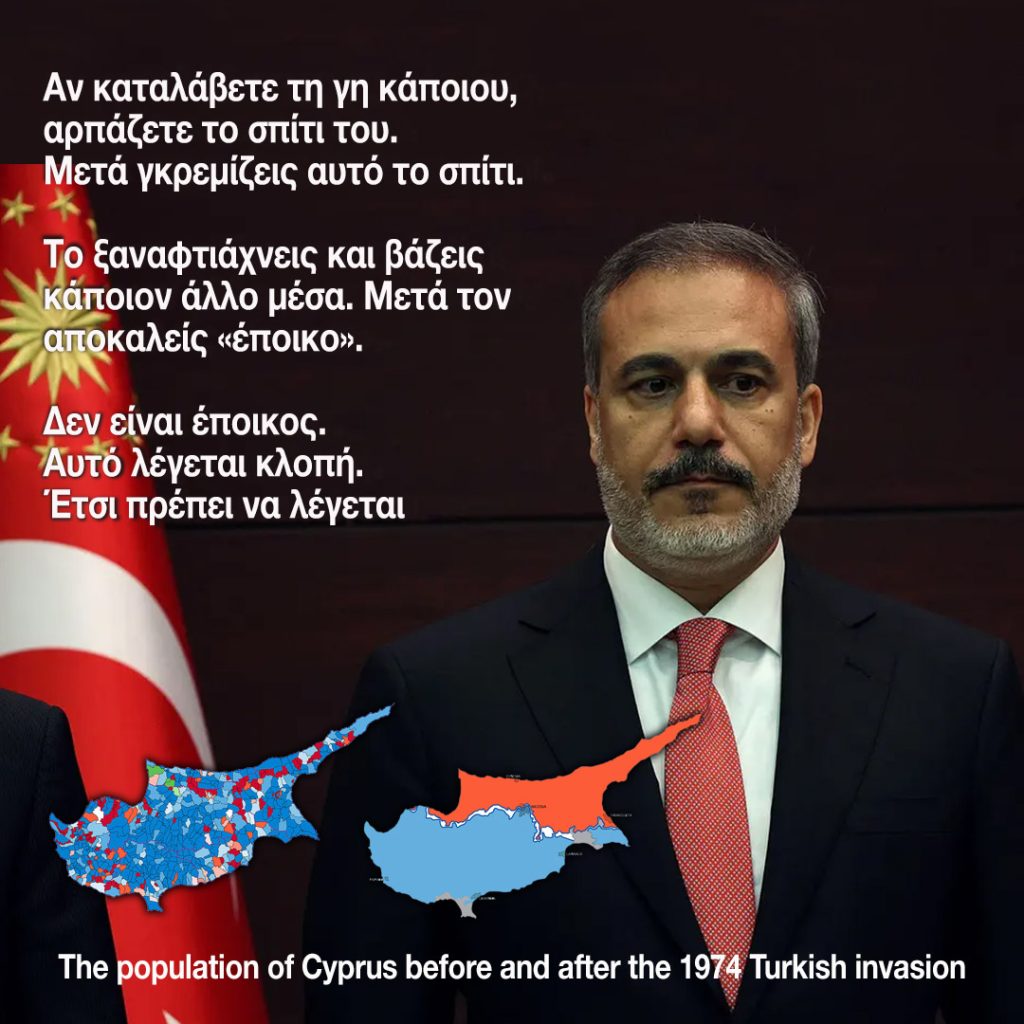 But who can trust Turkey? Ask the Cypriots. Under the so-called guarantee Turkey illegally occupies 37% of Cyprus since 1974 following ethnic cleansing during invasion.
Minister of Foreign Affairs Hakan Fidan on the developments unfolding in Gaza since October 7: ❝With the unconditional support of the US, Israel has won temporary victories many times. But it has never achieved permanent peace and security. In every crisis, Israel also loses more soldiers and citizens. This illustrates one thing: Despite the increasing number of security mechanisms, military aid, and defense technologies, there is no true, lasting security. Why? Because they have invaded someone else's territory without resolving the underlying issues.❞
❝In a potential agreement, Türkiye stands ready to play the role of a guarantor country if the nations and our friends in the region find this appropriate.❞ ❝Either there will be larger wars or there will be a significant peace agreement. We strive to make the latter a reality.❞ ❝These days will pass, and Türkiye will continue to stand by Palestine. I want them to know they are not alone.❞
Guarantors invade and illegally occupy? Turkey is a guarantor of Cyprus, in 1974 it invaded and still occupies 37% of Cyprus and has engaged in demographic change.