Source: 9news
Victoria's coronavirus cluster has ballooned to 60 after six new local cases were recorded overnight, prompting fears of a lockdown extension.
More than 51,000 people came forward to be tested in the past 24 hours.
The climbing number of community cases mean the state's seven-day "circuit-breaker" lockdown could be extended past its 11.59pm Thursday deadline.
Senior government officials last night met to discuss an extension of the stay-at-home measures with health authorities, who were strongly leaning towards continuing the lockdown to stamp out escalating infections.
"Our public health team are currently weighing whether there is still coronavirus circulating in these communities and we still consider our response to the current outbreak on a day-by-day basis," Health Minister Martin Foley said yesterday.
"As the acting premier pointed out yesterday, there is every prospect that things might get worse before they get better … and the aged care settings are quite troubling."
A 'ring of steel' separating Melbourne from regional Victoria may also come into effect if rural areas exit lockdown, but the city does not.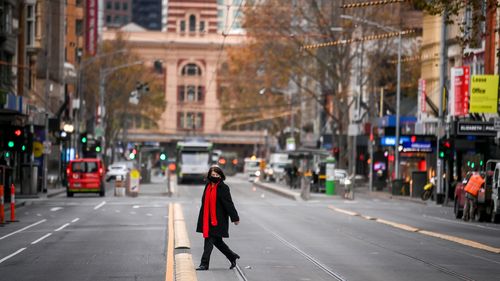 Cases at Melbourne primary school
Two cases of COVID-19 have emerged at North Melbourne Primary School, a letter to parents has confirmed.Whether the cases are students or staff is unknown.The school will be closed to all students, staff and community members until further notice.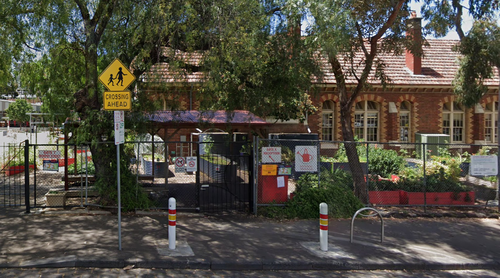 "While the Department of Health (DH) conducts its investigation, staff and students are also asked to stay home and to limit their movements until advised otherwise," the letter reads."Students should avoid public places and only leave home for brief periods for necessary activities."
More than 350 exposure sites
A stack of new exposure sites have been added to the Department of Health website, with some regional towns potentially exposed to the virus after a case used them as a thoroughfare to drive back from NSW.
The person travelled to NSW and returned to Melbourne on May 24, leaving a trail of exposure sites in both Sydney and regional Victoria, with BP petrol stations in Glenrowan and Euroa listed as areas of concern.
The list of Victorian locations has blown out to more than 350.
Coles Spencer Street in Docklands has also been marked as a Tier One site, with a case attending the supermarket on May 30 between 12pm and 1pm.
While Officeworks at the QV Centre in the CBD has been listed as a Tier Two site for the same day.
Victoria's testing chief Jeroen Weimar said the outbreak had been fuelled by stranger-to-stranger transmission, particularly at Melbourne shopping centres through "very fleeting contact".
"What we're seeing now is people are brushing past each other in a small shop, they are going to a display home, they are looking at photos in a Telstra shop. This is relatively speaking, relatively fleeting," he said.
"They don't know each other's names. That's very different to where we have been before."