Source: 9news
Victoria's nine new local cases of COVID-19 reported today will be factored into the decision on when the state's extended lockdown will end.
A total of 13 cases were detected in the reporting period to midnight, with four of those infections announced yesterday.
The Department of Health confirmed 12 of today's new cases were linked to current outbreaks and one mystery case was under investigation.
Senior Victorian Government ministers are meeting this morning to determine when Victoria can exit its fifth lockdown, with an announcement expected later today.
There are some reports the current lockdown will be extended another five days, although there is no guarantee it won't be longer if infection in the community continues to grow.
The state was originally scheduled to exit lockdown at midnight tonight, before Premier Daniel Andrews yesterday revealed that would no longer be possible.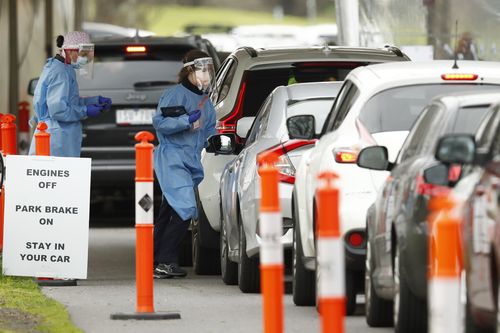 Clinical Epidemiologist, Professor Nancy Baxter, said the number of local cases across Victoria in the coming days will determine just how much longer the lockdown is extended for.
"I think they are going to need at least five days to seven days, that's probably what they are going to announce and then whether further lockdowns are needed is going to depend on the case numbers in the next week," Professor Baxter told Today.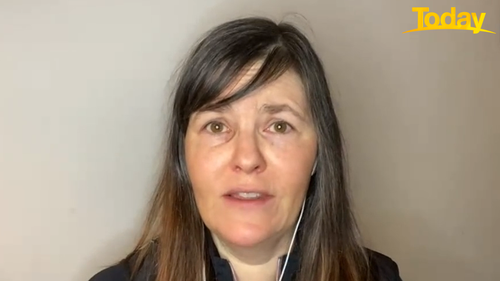 Mr Andrews said the choice was either a "short lockdown, or one that's much, much longer", adding he did not want cases to explode like they had in Sydney.
"If we were to let it run, and say it's too hard, look at Sydney's hospitalisation rates and the other healthy young people who are in ICU," Mr Andrews said yesterday.
"Look at the rest of the world, we will finish up with our hospitals very full."
Lines have inundated Melbourne testing clinics as the number of exposure site alerts explode to more than 300. Authorities believe there are two coronavirus superspreaders, both of whom attended major sporting events at the MCG and AAMI Park.One is a man in his 60s who lives in the Ariele Apartments in lockdown in Maribyrnong.
He was infected by the Sydney removalists and attended the Geelong v Carlton AFL match on July 10 and has since infected at least 20 other people.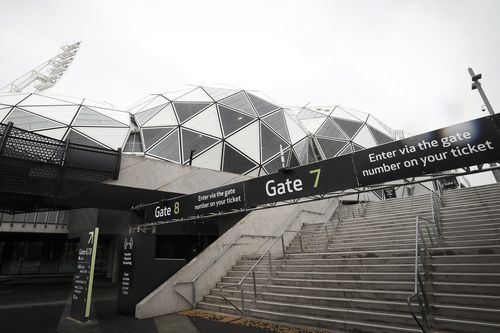 The second is a man in his 30s, who is a teacher at Trinity Grammar in Kew and contracted the virus at the MCG.
He went to the Crafty Squire pub where a Euro finals party was held and later went to the Australia v France rugby union test match at AAMI Park.
While the current cluster is concentrated in Greater Melbourne, with many linked to the MCG and AAMI Park, one of yesterday's local cases was a Mildura man who travelled into the city to watch the Geelong v Carlton game.
His household contact has since tested positive, meaning there are at least two infections linked to regional Victoria.Mr Andrews said the infections in Mildura mean regional areas would not come out of lockdown earlier than Melbourne.