Homes and businesses flooded, agricultural land was covered by water and mud and the city of Sitia in Lasithi Prefecture on the island of Crete turned into a huge lake following huge volume of rainwater that fell in the area on Friday and Saturday.
The magnitude of the disaster has been captured by a drone and posted on Facebook by Dimitris Pathiakis.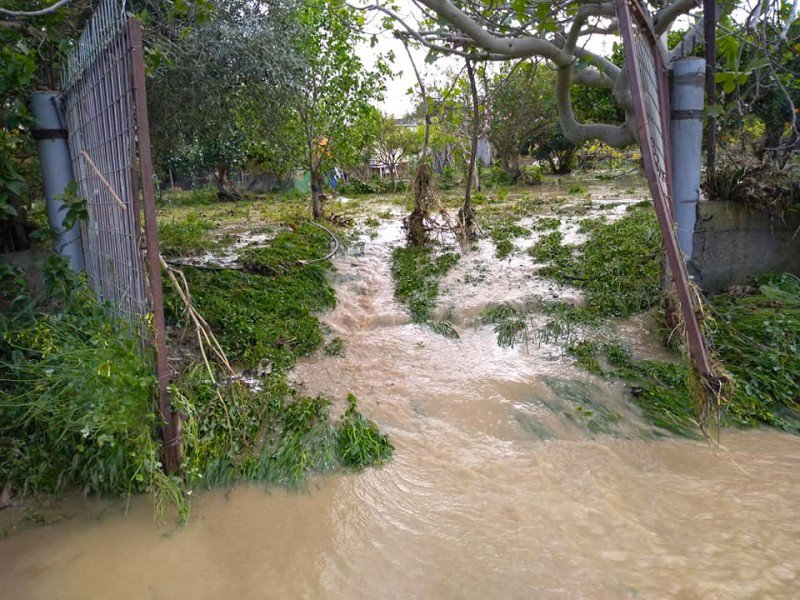 The floods put people's lives at risk and the Fire Service had to intervene and evacuate a total of 23 people caught in dangerous situations. People climbed on roof tops, motorists were trapped in rushing waters. Four children were rescued when the family home flooded. Eleven people were rescued in the city of Sitia, another eleven in Makris Gialos and Pilelamata.
While authorities try to have the region declared in "state of emergency", residents are desperate and try to save their belongings.
For the first time in decades, river Pantelis flooded and destroyed agricultural land, green houses and animals alo9ng its riverbeds. Corps suffered irreparable damages.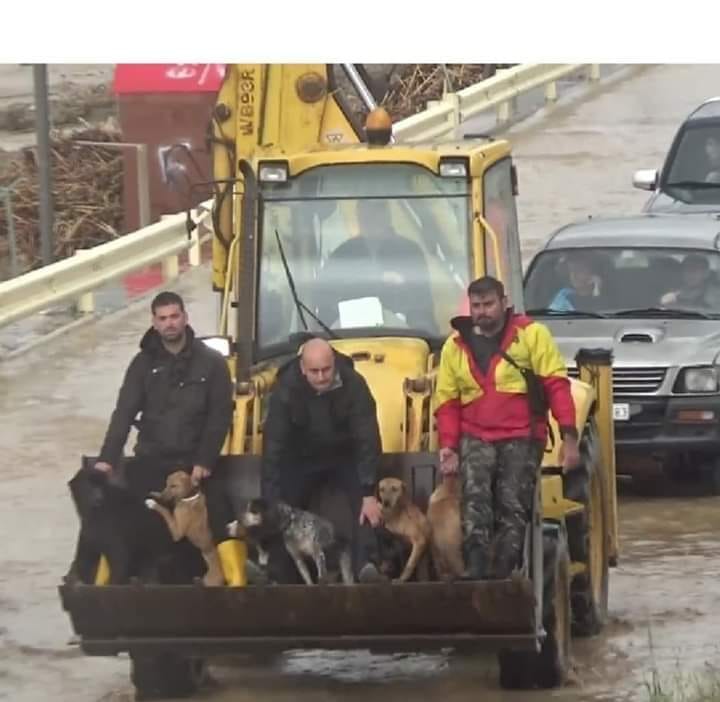 Several parts of the provincial network remain closed to traffic on Sunday due to landslides and subsidence.
In Makris Gialos, some used its own boat to move around the flooded area. Medium and small touristic facilities have suffered damages as the waters rushed through the area.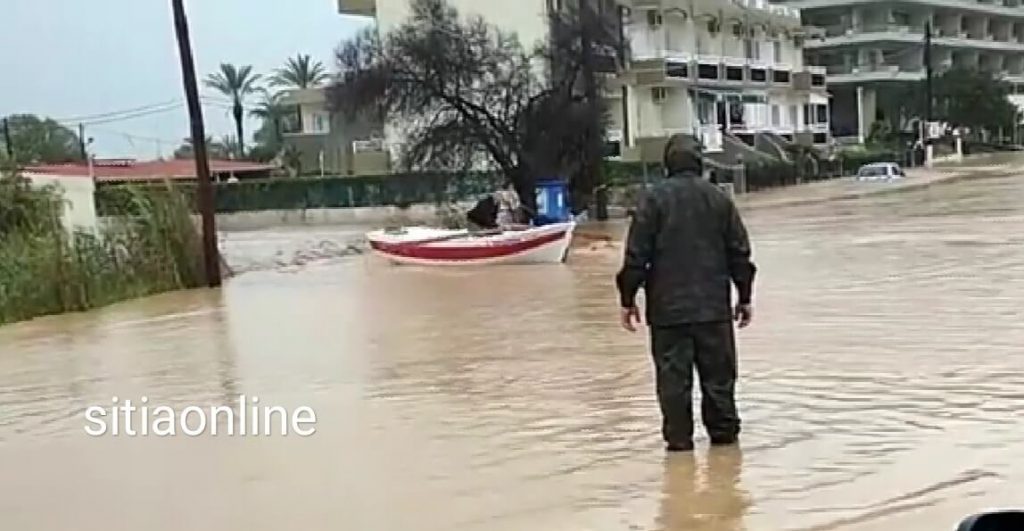 The weather showed temporary improvement on Sunday, however, meteorologists warned residences of a rain front on Monday and Tuesday, April 8 and 9, 2019.