September travel to Greece provides visitors with the best of all worlds—lighter crowds, lower prices, pleasant weather and a full slate of events and attractions.
In September, you can enjoy music festivals, picturesque religious feast day celebrations, and the Athens International Film festival.
Most tourists will find attractions open toward the last part of the month less crowded.
Transportation schedules start to cut back about September 15. A few places on the Greek islands will close at the end of the month, and activities for children start to wane as the school year begins.
September is also the beginning of the repositioning cruise Season. This is when many cruise lines offer some great discounts while getting their European vessels over to the Caribbean for the winter season.
Greece Weather in September
The climate in Greece is typical of the Mediterranean countries with mild and rainy winters, warm and dry summers and, lots of sunshine. There are regional variations. The winter is milder in the Aegean and Ionian Islands as compared with the northern and eastern mainland of Greece. The Greek islands may be more humid than mainland Greece.
The beginning of September in Athens is still warm but the heat of the summer dissipates by the end of the month as fall approaches, though you might see a day or two that reaches as high as 82 degrees Fahrenheit.
• Average high in Athens: 75 degrees Fahrenheit (24 degrees Celsius)
• Average low in Athens: 66 degrees Fahrenheit (19 degrees Celsius)
Expect sun at the beginning of September. The end of September also offers sunny skies, with just a little more chance of rain. It's swimming weather at the beach because the water is fairly warm, with an average sea temperature in September of 75 degrees Fahrenheit (24 degrees Celsius).
In the Greek islands, temperatures are just a little warmer. During September on Santorini, the average temperature is 77 degrees Fahreneheit (25 degrees Celsius) on September 1 and gradually decreases until it reaches 72 F (22 C) by the end of the month. And it's gloriously sunny in the Greek islands too.
Greece enjoys an average of 11 hours of sunshine every day during September, making outdoor activities ideal.
What to Pack
You'll need good walking shoes for exploring ruins and walking along cobblestone streets. And, for the beach, sandals are perfect.
If you'll be in the water, consider a pair of water-walking sandals to prevent injury in case you step on a sea urchin or sharp rock.
A bathing suit is a must as are sundresses and short-sleeved shirts. Don't pack too many T-shirts because you'll find plenty of souvenir T-shirts in Greece.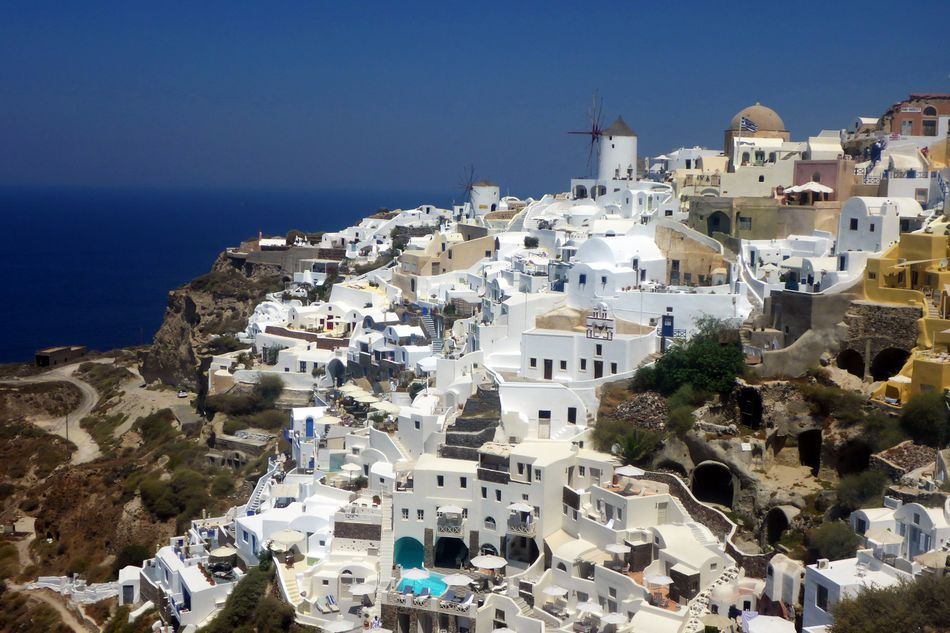 For evening, or in case of a rare rain, bring a lightweight jacket. Toward the end of September when the weather is cooler, layering will keep you comfortable.
In beach areas, you can enjoy dressing lightly with flowing cotton fabrics. If you are visiting churches or religious festivals, long pants or skirt and a sleeved shirt will be appropriate.
September Events in Greece
September in Greece brings opportunities to attend large events and small-village religious feast days, and music festivals abound.
• Hellenic Festival, also called the Greek Festival, including the Athens Festival and the Epidaurus Festival of Ancient Drama and Music, usually continues through mid-September. The Hellenic Festival uses the open-air theatre of Lykabettus, a landmark in the center of Athens, for concerts during the summer months and September.
• Armata Festival takes place at the beginning of September in Spetses. The festival marks the battle in the strait between Spetses and Kosta during the revolution of 1821. The festival events include adult and children's theatre, local Greek dance, music, and shows. The grand finale, usually held around September 8, begins with a parade of lighted boats circling a specially constructed "Turkish ship," that will be destroyed in the ensuing battle re-enactment.
• Athens International Film Festival takes place in late September for 12 days. Considered one of the world's most eclectic film festivals, this event offers something for everyone, from mainstream foreign commercial successes to undiscovered gems.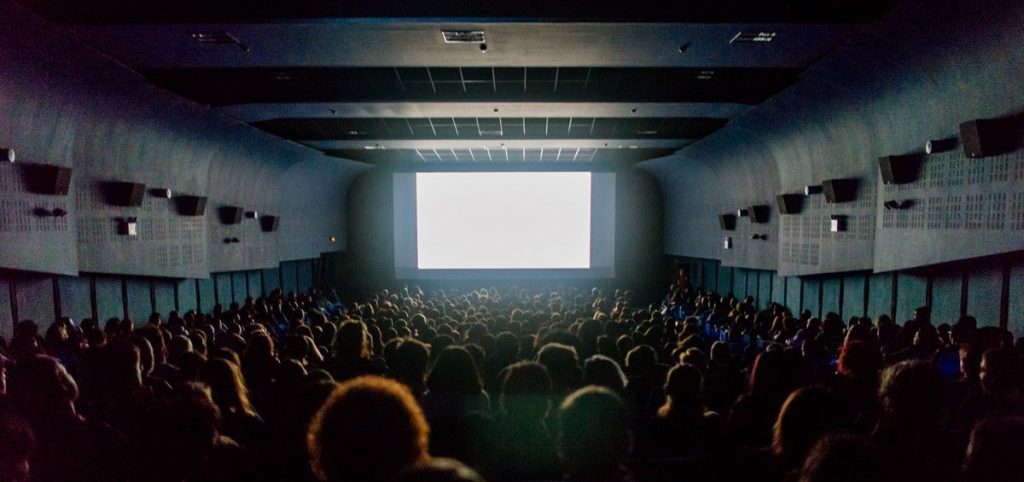 • Commemorations of the Birthday of the Virgin Mary is September 8. Termed Genisis (or Genesis) tis Panagias, every church in Greece will commemorate the day. Those named for the Virgin Mary are called Panagia and will celebrate with an especially picturesque feast that is open to all.
• Anhiolos Wine Festival takes place in Thessaloniki the first two weeks of the month. September is the grape harvest and many local wineries celebrate with events and tastings.
• Thessaloniki International Trade Fair (TIF), while a huge trade fair, also has musical entertainment and exhibits of interest to visitors. Learn about the latest in cars, products, and services from around the world in a glitzy environment.
• Santorini International Music Festival in Thira features popular classical music orchestras, conductors and musicians.
Religious Feast Days in September
Feast days are the designated days for churches to celebrate their namesake. The feast day often includes food, celebrations, and special religious services. If the day is also your personal namesake, you have reason to celebrate, too.
Visitors are invited. Even tiny chapels that are used only once a year are opened for a church service on a feast day followed by celebrating with wine and food. If you're lucky, you'll come upon one of these celebrations.
• September 1: Name Day for Simeon
• September 3: Name Day for Anthimos
• September 8: Nativity of the Theotokos
• September 9: Name Day for Joachim
• September 11: Name Day for Evanthia
• September 14: Feast of the Holy Cross
• September 14: Name Day for Stavros
• September 15: Name Day for Nikitas
• September 16: Name Day for Efimia
• September 17: Saint Sophia; Name Day for Sophia, Agapi, Elpida
• September 18: Name Day for Ariadne
• September 20: Name Day for Efstrathios
• September 23: Name Day for Xanthippe, Polyxenia
• September 24: Name Day for Thelda
• September 25: Name Day for Efrosini, Euphrosyne
• September 27: Name Day for Zeno
• September 29: Saint Kyriacos; Name Day for Kyriakos
September Wine Festivals in Greece
While the Anhiolos Wine Festival is well known by wine lovers, there are many smaller local festivals during the harvest season:
• Kos, a wine festival
• Corinth, a grape festival
• Pidni (near Katerini), a grape festival
• Ambelona near Larissa, a wine festival
• Karpathos-Amopi/ Lasto, a wine festival
September Travel Tips
September is a time when crowds thin out at children return to school. You'll have more of a chance to take in the sights in detail., but follow a few tips to ensure you have a great time.
• Touring Greece requires sensible shoes. In fact, the Greek government banned the wearing of spike heels at historic sites as they can cause damage to the ancient areas.
• You can avoid crowds by visiting toward the end of the month. But you need to check ahead because some attractions close when the children return to school.
• Check the ferry schedules if you are going to the Greek islands. September and October are when ferries change their schedules and eliminate some connections.