Considered by many art historians the forefather of 20th century Greek painting, Konstantinos Parthenis was born to a Greek father and an Italian mother in Alexandria of Egypt in 1878.
Coming from a wealthy family, Parthenis received a solid educational foundation which included oral and written fluency in English, Greek, Italian, French and German.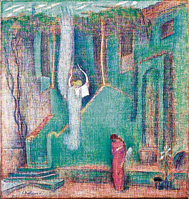 This allowed him to travel, study and live in prominent cultural centres such as Vienna, Paris, Cairo and Athens.
Between 1895 and 1903 Parthenis studied painting at the Vienna School of Fine Arts while simultaneously attending music lessons at the Vienna Conservatoire.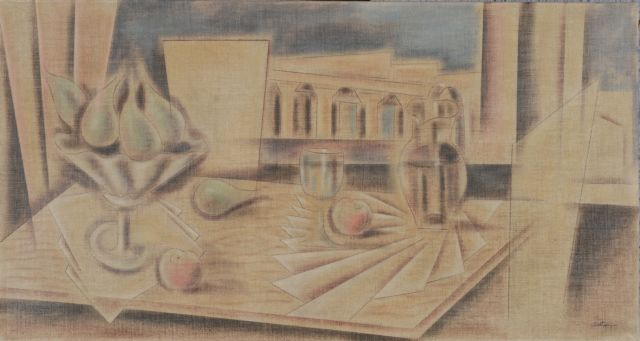 Between 1909 and 1919 he painted church frescoes in Vienna, Athens and Cairo. While living in Paris he participated in multiple competitions and won prizes for his works The Slope and Evangelismos.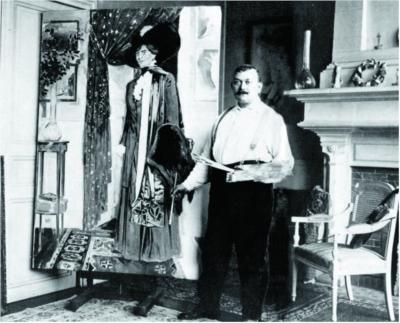 Parthenis settled in Athens with his wife in 1917 and established "Omada Technis", a progressive group of painters and writers who opposed the artistic movement of the "Munich School", more commonly known academic realism.
He continued to paint and organise exhibitions in Athens, and received the Excellence in Letters and Arts award from the Prime Minister of Greece in 1919.
However, he failed to acquire a faculty position in 1923 at the Athens School of Arts due to his rocky relationship with the conservative governing body of the School.
However, due to a law that was introduced specifically for him, he secured tenure as a professor in 1929.
In 1937 he was awarded the gold prize of the Paris International Exhibition for his work Hercules fights with the Amazons.
In 1938, at the Venice Biennale, the Italian government purchased one of his paintings on the Annunciation.
Parthenis embarked on a productive, twenty-year-long association with the Athens School of Art, and numbered prominent painters such as Tsarouhis and Engonopoulos, among his students. Unfortunately, his constant disagreements with his conservative peers led him to resign from his position in 1947.
Eventually he stopped communicating with his friends and limited himself to his mansion at the foot of the Acropolis, dividing his time between his family, art and philosophical reflections.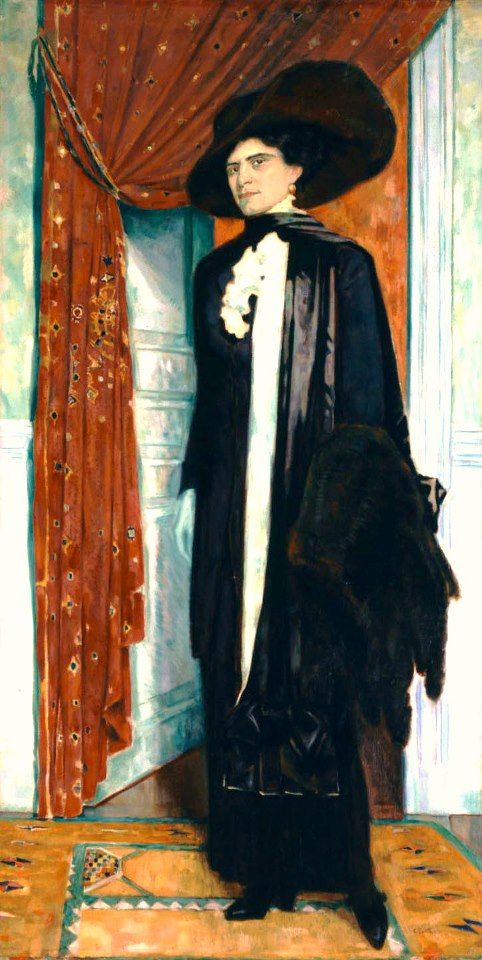 A few years before his death in 1967, he was paralysed and as a result stopped painting. While Parthenis is now considered the founder of modern Greek painting, during his lifetime "he was accepted by few, [with] the broader artistic circles regarding him as a mistake".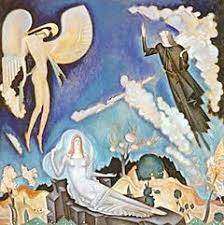 However, he is now closely associated with a heroic phase of Greek Modernism with the director of the National Gallery Marinos Kaligas stating "Parthenis opened our eyes to yet another – until then unknown – form of our place. He revealed a hidden expression. It changed the course of our artistic vision."
This article was uploaded by Greek Media Group but written by others. The views expressed in this article are solely those of the author and do not necessarily reflect the opinions of TA NEA NEWSPAPER AND 3XY RADIO.