Discover Milos, Greece
Milos is mostly unbeknownst to tourists
A little laid back island in Greece, hop on a private boat for a day tour around the mystical islands, and roam around the Cycladic-style balconies of Plaka. Read all about what you can find in Milos!
This is an optimal choice in Greece if you want to keep away from the usual tourist islands like Santorini and Mykonos in October. It has an equally wide selection of gorgeous beaches, local restaurants and affordable hotels to stay in.
Sail Away in Santorini, Greece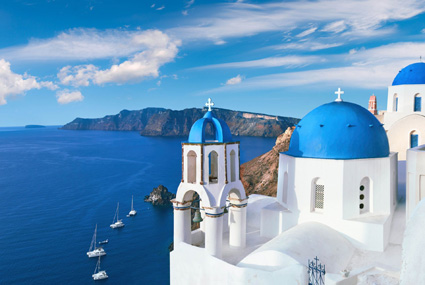 A unique way to explore Santorini, apart from renting ATVs, is by boat.
You can easily rent yachts or join chartered tours to explore Santorini in October, when the peak season has not yet come into full throttle.
Make sure that you experience the stunning view when sailing between the volcano and the caldera that has many lovely villages and restaurants on top of it. The beaches are stunning and you can visit beaches with black sand or red pebbles.
Caper around Corfu, Greece
There is plenty to do in Corfu, and you'll be sure to find something here to suit everyone's preferences.
Go rafting on the Voidomatis River, Stand Up Paddle (SUP) at Dassia beach, or go on a shipwreck adventure dive and be astounded by the gems underwater.
Listón has lots of lovely cafes where you can fuel up on caffeine before exploring this delightful area that was untouched by Ottoman oppression.
The Old Town of Corfu is a UNESCO World Heritage Site and you can see Renaissance, Baroque and Classical architecture.
Make sure that you explore Spianáda, the largest public square in the Balkans where you can explore French architecture or watch sports or a concert.
Relax in Rhodes, Greece
The island of Rhodes is about 95km long and it is filled with stunning beaches along the coast and the interior is filled with forested mountains. Go beach-hopping, and visit Helios, one of the best medieval towns in the world.
Rhodes is very popular with families, and so if you are thinking of visiting with the kids, you'll be pleased to know that there are plenty of suitable properties for families in the area.
Explore the old town of Rhodes that is surrounded by walls and is a UNESCO World Heritage Site.
If you want to learn windsurfing or kitesurfing, Rhodes is your best bet. There are beginner to advanced lessons available on this island – what better way to learn a new sport at such a relaxing island?
Aspire For Historical Knowledge in Athens, Greece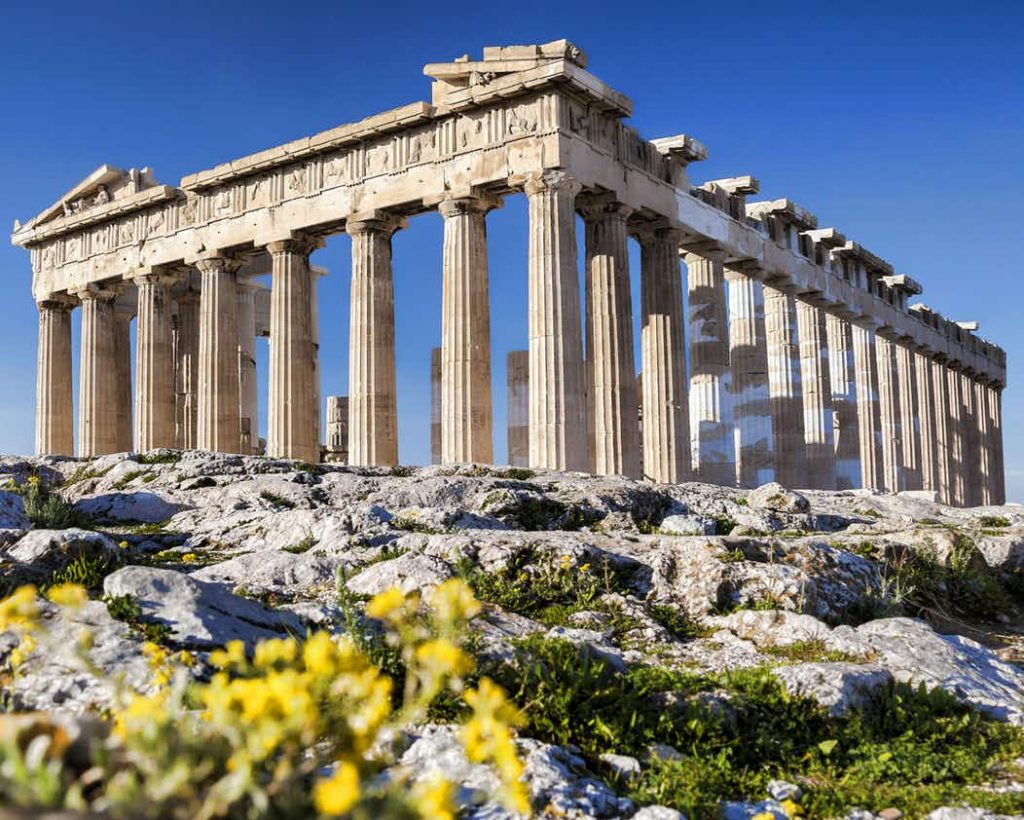 Athens has some of the most famous archaeological sites on the planet.
The Acropolis is perched high above Athens on a rocky outcrop, a perfect vantage point to view several ancient structures at the same time.
The Parthenon was built to during the "Golden Age of Pericles" to contain a statue of Athena.
The Hephaestus Temple was built in the 5th century BC and it was the first temple in Athens to be made of marble.
Did you know you can skydive or bungee jump in Athens? If that's too extreme with you, why not sail away on a day trip around the islands of Athens? I promise you will be convinced that Greece has some of the most beautiful waters in the world from this one trip.
Explore Crete, Greece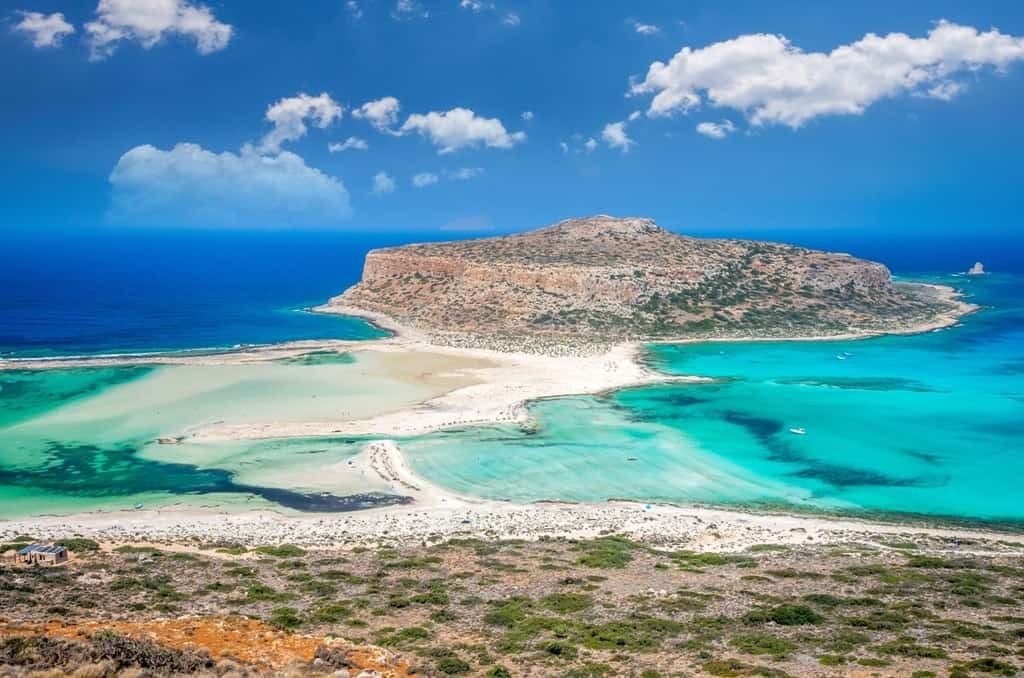 Crete is the largest island in Greece and is a wonderful destination to visit at all times of year. Blessed with almost 300 days of sunshine, Crete has been gifted with numerous natural attractions.
From breathtaking world-renowned beaches like Balos and Elafonisi, to a glorious coastline of dramatic cliffs, rugged mountains and mythical caves such as the Ideon cave, the mythological birthplace of Zeus.
It can easily be said that a lifetime isn't enough to discover all of Crete, from the island's charming old towns of Chania and Rethymnon, to small traditional mountainous villages, wineries, natural lakes, gorges and the Cretan cuisine — of course. Those who have wined and dined in Crete, will have to agree that it is a foodie's heaven.
Remember, in Crete whenever someone offers you a glass of raki — accept and drink it up! Refusing is considered to be impolite.
To easily explore Crete you need to rent a car and drive around the island. Make the most of your time on the island with a car rental in Crete and Rental Center Crete.
Kick Back in Kefalonia, Greece
Kefalonia is the largest of the Ionian Islands and it is best to rent a car when exploring the island as public transport is limited. There are plenty of cool accommodation opportunities and you can stay in a hotel or rent a villa with a swimming pool.
This area has some of the best beaches in Greece so be sure to head to Myrtos Beach, a stunning beach that is backed by a sheer cliff, and Xi Beach is on the south coast that is known for its red sand.
Make the best of the crystal clear waters of Kefalonia by going sea kayaking, or if you prefer to do something inland, caving excursions and canyoning are equally adrenaline-pumping. Who knew Kefalonia could be such an adventurous island?!
There are plenty of interesting places to explore as well like the villages of Livatho peninsula, the monastery of Ayios Gerasimos, or the Monastery of Kipoureon.
In case you're still wondering what the best time to visit Greece is, October is a great time to be travelling to Greece in October! There are so many amazing Greek islands to explore.